On 2017/02/01, we are glad to recieve an inquiry from Switzerland, asking if we are able to supply customized CPR Pocket Mask kit. Absolutely no dout that we are qualified to offer the cpr pocket mask as we have been in this field over a decade in China. Until now, our conversation is still ongoing, and the client is very relied on us. Believe we will work together soon on this project.
Following is the email from the client:
Dear Sir or Madam
We are a Swiss based company and reseller of medical and emergency products within Switzerland.
We are currently looking for a customized CPR Pocket Mask Kit (like the http://www.vmedchina.com/product/CPR-Mask-Pocket-Face-Mask-In-Blue-Box.html
). I wonder whether you could help us in this case.
Our customer is asking for a quotation of 23'000 pcs of CPR Pocket Mask with the following requirements :
- Pocket mask with pendulum loop
Contents of the package :
- Air mask
- Valve
- Disposable gloves, (pair) packed in plastic bag – without expiry date
- Multilingual user manual (German, French, Italian, English) inside the pocket.
Color of pocket:
Pantone 5605U C or grey or olive green
Overprint :
(Color white and red)
- Swiss cross
- Text according the picture
- Datamatrix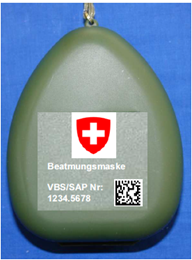 Back side print :
(colour white)
- User manual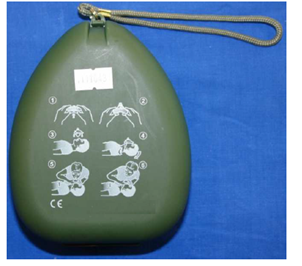 Do you have any possibilities to meet the requirements ?
If so, could you please send me price and delivery time, approx. shipping costs ?
If you can't meet the requirements, would you probably have an address of a potential manufacturer ?
This inquiry is rather urgent. So we would appreciate it if you could reply as soon as possible.
Thank you very much.
Kind regards from Switzerland